In an era where digital photography has become the norm, Fujifilm continues to charm photography enthusiasts by seamlessly blending the nostalgic essence of film with cutting-edge technology. With a wide array of cameras that cater to different budgets and needs, Fujifilm has managed to keep the spirit of film photography alive while making it accessible to a broader audience.
 In this article, we delve into the world of Fujifilm's film simulation offerings to identify the most affordable option that will let you capture stunning images without breaking the bank. Join us as we explore the features, performance, and value of the cheapest Fujifilm camera with film simulation, providing you with an ideal gateway into the enchanting realm of film-inspired digital photography.
The Cheapest Fujifilm Camera with Film Simulation
Fujifilm X-T30 II: A Beautiful Camera with Film Simulation Feature
The Fujifilm X-T30 II is an affordable camera that offers the highly sought-after film simulation feature. Though it may not be a flawless camera, it is perfect for those who appreciate a stylish and visually appealing design. However, let's delve deeper into the X-T30 II and what makes it stand out.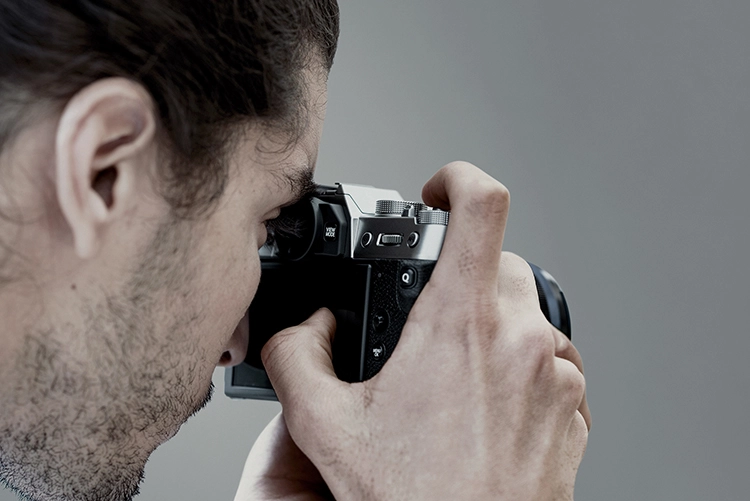 Ergonomics and Design
The X-T30 II has a classic Fuji design with accessible exterior controls, such as the manual/single/continuous focus switch, an old switch, aperture value, f-stop on lenses, and exposure correction. The on and off switch may be prone to accidental activation, but it's not a significant issue. The camera also features two rotators, one on the back and one on the front, which can be used to adjust settings such as shutter speed and aperture value.
Connectivity and Usability
The X-T30 II comes with a fast USB-C port for charging and photo transfers, a micro HDMI port, and a unique 2.5mm jack input for audio, which may require a converter or a special cable for use with external microphones. One design aspect that could be improved is the placement of the tripod mount, which is located right next to the battery compartment, making it inconvenient when changing batteries or SD cards.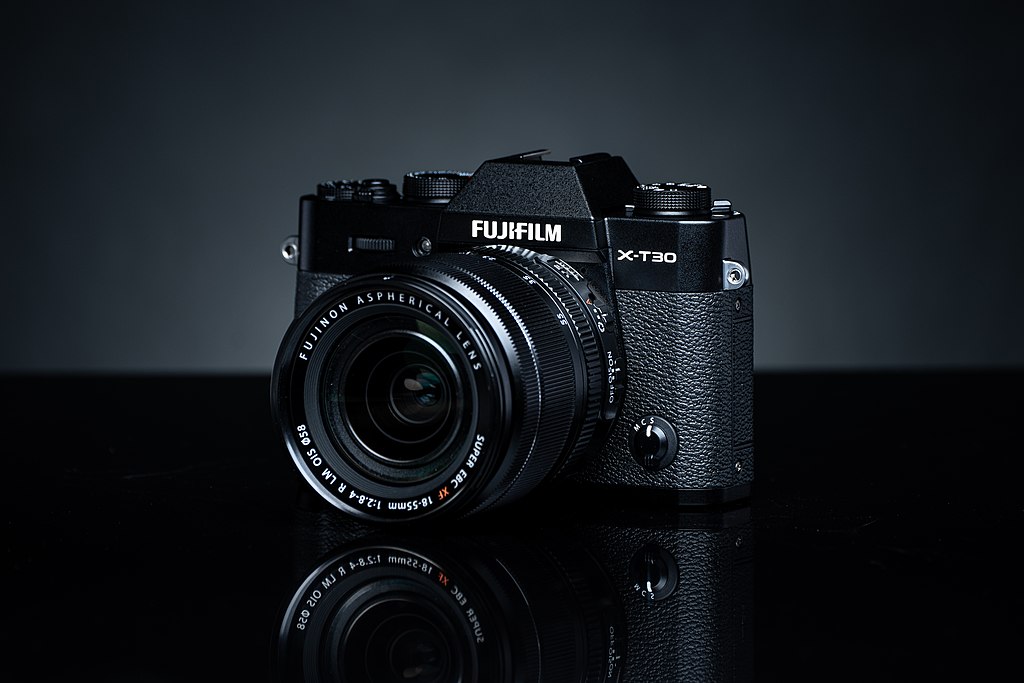 Handling and Aesthetics
While the camera's grip is not very deep, the lightweight and compact nature of the X-T30 II makes it comfortable to hold. The camera's retro, classic design is visually appealing and offers a pleasant user experience. Despite some minor design flaws, the X-T30 II remains an attractive option for those who appreciate its looks and film simulation capabilities.
Exploring Film Simulations on the Fujifilm X-T30 II
The Fujifilm X-T30 II offers photographers and filmmakers a unique creative experience with 18 different Film Simulations. These simulations are designed to replicate colors and tones from Fujifilm's popular analog films and well-known photo finishing processes. By choosing your preferred Film Simulation, you can create images or videos with a consistent look, easily transfer them to a smartphone or computer, and instantly share them on social media or your blog. Also, you can create custom film simulations by following different film recipes available online.
Film Simulation Options on the Fujifilm X-T30 II
The X-T30 II provides a range of Film Simulation options, including black-and-white (with or without color filters), that cater to various subjects and creative intents. Some notable options include:
PROVIA/STANDARD: Ideal for a wide range of subjects.
Velvia/VIVID: Vibrant reproduction, perfect for landscape and nature photography.
ASTIA/SOFT: Softer colors and contrast for a more subdued look.
ACROS: Black and white with rich details and sharpness, available with yellow, red, and green filters to deepen shades of gray.
In addition to these, the X-T30 II also offers various Film Simulation options for portrait photography, cinema-like effects, monochromatic colors, and sepia tones.
Additional Image Quality Settings
The X-T30 II also features settings that allow you to further customize your images, such as:
Monochromatic Color: Add a warm or cool color cast to the ACROS and MONOCHROME film simulations.
Grain Effect: Add a film grain effect with selectable roughness and size options.
Color Chrome Effect: Increase the range of tones for rendering highly saturated colors like reds, yellows, and greens.
Color Chrome FX Blue: Increase the range of tones for rendering blues.
White Balance: Choose a white balance option that matches the light source for natural colors.
By using these Film Simulations and image quality settings, photographers and filmmakers can achieve a unique look and feel for their work, easily shareable on various platforms.
Image Quality and Autofocus Performance of the Fujifilm X-T30 II
The Fujifilm X-T30 II boasts impressive image quality, which may be familiar to those who have used the X-T30 Mark I. For those new to the Fujifilm X-T30 series, we will delve into the image quality, autofocus performance, and real-life usage of this camera.
Autofocus System
While the autofocus system on the X-T30 II is not perfect, it offers decent performance for photography purposes. However, users may find it less intuitive than other systems such as Sony, Canon, Nikon, Olympus, or Panasonic. Fujifilm's autofocus system requires some time and adjustment to become comfortable with its unique approach.
Despite laboratory tests showing that the autofocus system is accurate and fast, real-life usage may require users to adapt to the system to avoid losing shots. The camera performs well with native lenses like the 23mm Fujinon f2 and third-party lenses like Viltrox.
Video Mode and External Recorder Limitations
It's essential to mention the limitations of the autofocus system in video mode, specifically when using external recorders. While the 10-bit 4K 4:2:2 capability is an attractive feature, the autofocus performance with external recorders is less reliable and can be tricky to work with.
Fujifilm X-T30 II: Photography Performance, Film Simulations, and High ISO Capabilities
The Fujifilm X-T30 II is a versatile and compact camera that excels in photography. With its stylish design, film simulations, and excellent dynamic range, it is an ideal choice for photography enthusiasts and travelers alike. In this detailed review, we will cover the camera's strengths and limitations, focusing on film simulations, image quality, high ISO capabilities, and overall user experience.
Film Simulations and Image Quality
One of the key features of the Fujifilm X-T30 II is its range of film simulations, which allows users to achieve a variety of looks and styles in their images. These simulations are designed to replicate the colors and tones of Fujifilm's most popular analog films and photo finishing processes. The camera's dynamic range and color reproduction are impressive, producing beautiful images straight out of the camera.
Photographers will enjoy the camera's performance in various settings. However, it is important to note that the camera can struggle with overexposure in some situations, particularly in portrait photography. To avoid burnt-out highlights and loss of detail in skin tones, it is advisable to stop down the aperture and slightly underexpose the image. This approach allows for better control of the exposure in post-production, thanks to the camera's good dynamic range and shadow detail.
High ISO Performance
The Fujifilm X-T30 II offers a wide range of ISO settings, with a maximum value of 52,000. Although this extreme setting may not be practical for most users, it demonstrates the camera's capabilities in low-light situations. At ISO 6400, the camera still delivers usable images with minimal noise. Beyond this setting, noise levels become more pronounced, but the camera's performance remains impressive for an APS-C sensor.
One notable aspect of the X-T30 II's high ISO performance is the even structure of the noise, making it easier to reduce in post-production. This evenness allows for better control over the final image, providing greater flexibility in challenging lighting conditions.
User Experience and Intuitiveness
While the Fujifilm X-T30 II offers a range of useful features and customizable settings, it may not be the most intuitive camera for users unfamiliar with the Fujifilm system. The quick menu button provides easy access to various settings, but it may take some time to adjust to the camera's overall layout and functionality. It is essential for new users to familiarize themselves with the camera before using it for professional or critical work, to avoid potential frustration or missed shots.
Despite this learning curve, the X-T30 II remains a highly capable camera for photography. With its excellent image quality, it is the cheapest Fujifilm camera with excellent film simulations and high ISO performance, it is a powerful tool for those who love photography and appreciate a compact, stylish design. However, users should be prepared to invest time in learning the camera's unique features and interface, ensuring they can make the most of its impressive capabilities.
Fujifilm X-T30 II: Video Mode Performance and Comparisons
The Fujifilm X-T30 II is not only a great camera for photography but also has some advanced features for videographers. In this section, we will delve into the video mode performance, focusing on the camera's capabilities, limitations, and comparisons with other models in the Fujifilm lineup.
Video Quality and Film Simulations
In video mode, the X-T30 II offers 4K recording at 200 Mbps and 24 or 30 frames per second, delivering high-quality footage. The camera's film simulations allow users to create unique looks and styles without the need for post-production. With flat profiles and 8-bit 4:2:2 internal recording, users can achieve a variety of creative results.
When using external recorders, the X-T30 II can output 10-bit 4:2:2 video, offering even higher quality. However, it is essential to note that autofocus performance with external recorders is not ideal, and users may face issues in this regard.
Slow Motion and High ISO Performance
The Fujifilm X-T30 II features slow-motion capabilities, with up to 240 frames per second. While the footage may appear slightly soft, it still provides an appealing effect for creating epic B-roll footage.
In video mode, the camera's high ISO performance mirrors its performance in photography. Footage shot at ISO 6400 remains usable, with anything above that becoming increasingly grainy.
Rolling Shutter, Focus Breathing, and Stabilization
The X-T30 II performs well in terms of rolling shutter, with minimal visible distortion. Focus breathing, however, is more noticeable, particularly with the native 23mm f/2.0 Fujinon lens. While not extreme, it may impact certain shooting situations that require a change in focus between subjects.
The most significant limitation of the X-T30 II's video mode is the lack of in-body image stabilization (IBIS). Videographers will need to rely on stabilized lenses, making the Fujifilm X-S10 a more appealing option for video-centric users due to its built-in IBIS.
Comparing the X-T30 II and X-S10
The Fujifilm X-T30 II's premium design and retro-inspired controls may be more appealing to users who prioritize style and the overall aesthetic. However, for a more practical approach, the X-S10 is a better choice, especially for videographers who require IBIS.
Thank you for reading our article on "The Cheapest Fujifilm Camera with Film Simulation: Fujifilm X-T30 II." We hope you found this information helpful and insightful in making an informed decision about your next camera purchase.