How to get your short film funded, a complete guide with a list of the world's finest most trusted film grants.
If the producer is usually linked with one role, it is that of a fund-raiser. The producer raises the funds to finance the film or video. This is a critical function since money is the heart of any project. In truth, there is no initiative without appropriate funding. It is impossible to create something for nothing, no matter how simple the production requirements appear to be. Even if you are a one-man crew shooting video, you will need to buy many pieces of equipment as well as hire a camera and editing equipment to finish a job.
Most newcomers are drawn in by idealistic concepts and the tempting creative potential of visual media and filmmaking, but they quickly discover that generating funding for their short film projects, consumes a large portion of their time and energy. Independent filmmakers and video-makers spend a significant amount of time putting out grant applications, writing to investors and planning fund-raising events.
How to get your short film funded, the guide
How much cash will you require to make your short film?
Although the cost of short narrative films varies, the average student film costs around $750 per minute (a very rough idea). A 10-minute film is said to cost roughly $7,500, and a 30-minute film is said to cost around $22,500.
If not shooting on film, which is becoming increasingly expensive, the figures for video productions are lower. The option of whether to shoot a documentary on film or video has a significant impact on the cost. Professional shoots, particularly ones involving multiple unions, can be prohibitively expensive.
PROBLEMS WITH FUND RAISING YOUR SHORT FILM IN GENERAL
When it comes to funding your ideas, you may anticipate running into two major issues.
The first is the possibility of either a significant or no return on investment. It also has a huge advantage over the other. To say the least, the short film industry is struggling financially.
The limited knowledge will be the second issue you will confront. How do you convince an investor to fund a first-time producer or director who has yet to complete a film or has only a handful of experience? Would you hire a contractor who has never constructed a house, to put it another way?
As they begin to make their first films, all beginners face these two big challenges. The problem of inexperience is just as serious and frightening as a limited market, but the producer and director have more influence over it.
Although it may appear to be a catch situation, —the "Can't obtain a job without experience, can't get experience without a job" epilepsy are particular strategies for overcoming this seemingly impossible obstacle. Many young filmmakers and video-makers with little experience but plenty of originality, passion, and enthusiasm convince investors to believe in their skills and trust them to manage their money wisely each year.
There is no magic recipe to get your short film funded. If you're looking for money, you're nearly and certainly going to face a lot of obstacles and rejection. Before one possible investor says yes, many others will say no.
Some people may initially say yes and then reverse their thoughts. To keep your enthusiasm for your favorite project going after weeks, months, or even years of hard work, you'll need a strong belief in yourself, a lot of patience and endurance, and an unrestrained love for the medium and your idea.
Options to get your short film funded
Students and independent film and video producers can both use comparable strategies to raise funding. Some possibilities available to students are not available to independent filmmakers, and vice versa. Some students, for example, can take full advantage of their university's tax-exempt designation without having to establish a not-for-profit company corporation.
Furthermore, students work in a supportive setting with materials and equipment and a large pool of eager and free personnel. Independents must assemble their production teams from the ground up. Student film and video artists, on the other hand, are almost completely locked out of the grant sector.
Private Shareholders
This category consists of anyone who is ready to invest in your short film project. Private investors or private shareholders can be friends, family members, business associates, or even strangers. Some people may invest since they want to see you succeed, even if they are aware that they will not receive a return on their investment. Others may be searching for a tax rebate, while still others may be astute business people who trust in your project's financial options and market potential.
Getting Your Short Film Funded With Corporate Support
Films and videos are often funded by private and public corporations. The public relations staff at these companies will walk you through the proposal application procedure. Make contact with as many organizations as possible. To prevent wasting your time, look into the types of projects that each company has previously financed.
Public and Private Foundation Grants
Some national, state and local government-funded public foundations provide grants and other forms of financial assistance to filmmakers and video-makers.
It may be easier to obtain funding from your own state, city, or municipality than from national groups. You have a better chance of receiving financial support if you adapt your short film project to a specific local issue, particularly for documentaries.
In the United States, there are dozens of private organizations, but only a few finance film and video initiatives. Finding those who might be intrigued by your initiative
necessitates some investigation. Most major public libraries have resources to help you.
To help you, we have sorted and created a list of the world's finest most trusted film grants (in alphabetical order). Have a look at all of them and see which one suits you and your short film project.
Funding From Your Own Personal Savings
If the cost of your short film is not prohibitively expensive, your own funds may suffice. Saving money in a separate account for your project may take less time than you think. Although a financial expert may try to persuade you that your savings are for the future or for difficult times, investing in yourself also protects your future.
Taking Loans from Banks
Banks will lend money to nearly anyone if the customer offers adequate proof. A loan secured for a car, a laptop, or a house can also give or help with sufficient financing for a short film or video project. The funds are not a gift or an investment, and they must be repaid-with interest.
Your Short film can be funded with Donations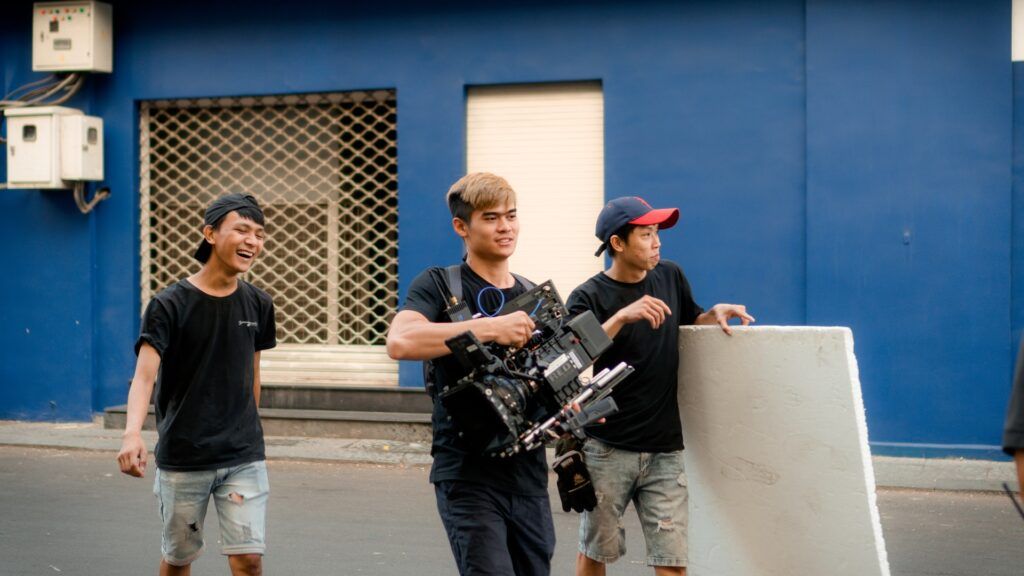 Anything given or provided is referred to as in-kind or donation. In-kind donations are equal to cash. If you raise 70% of your total costs in cash and the rest in products or services, you still have a budget of 100%. Food from a local restaurant, deferring laboratory fees exemption, discounted car or van rental, and a free site are examples of in-kind donations.
These contributions are typically made in return for screen credit and gratitude. Shooting your project in your area could be one approach to get donations. This could result in newspaper articles with a "local town boy or girl makes it big" flair, generating positive public relations with firms that could result in monetary or donations. In the corporate world, there is also a process known as product placement.
When a producer persuades a company to contribute items to the production in return for displaying its product in a film or video, this is known as a contribution. For example, Jaguar may lend cars to production for users both on and off camera, with the understanding that Jaguar cars and trucks will be prominently featured in the film. If the producer piques the interest of a clothes manufacturer, a similar scheme could work for costuming.
Other donation options are available for independent filmmakers. Here are a few examples:
Accessibility to production or post-production equipment and facilities at a low or no cost.
Financial aid for artists experiencing work-related personal crises.
RESPONSIBLE SPENDING OF MONEY
As a producer or director, you are in charge of processing and managing the money once it has been raised for your short film. To receive funding, you will need to construct some sort of company identification. This could be as easy as opening a bank account into which cheques can be placed, or as sophisticated as deciding on a corporate structure.
The business and legal abilities needed to handle money properly are determined by the production's requirements. The producer oversees the distribution of cash, or cash flow, via the production pipeline during the whole process. This assures that at the end of the production, he or she will be able to give a detailed financial summary to the investors. After successfully raising the funds, it's a duty of a responsible filmmaker to use them wisely.
How To Make Money From Short Films
Making money from short films was a concept many had misconceptions about. With the rapid evolution of digital platforms and online content consumption, however, the paradigm has changed significantly. Here's a look into how one can profit from producing short films.
1. Platform Matters
Years ago, short films were mostly seen as portfolio pieces or gateways to film festivals. But with platforms like YouTube gaining momentum, filmmakers have found a new way to not only showcase their talent but also earn money. Uploading short films to YouTube can lead to a steady stream of ad revenue, especially if the content resonates with the viewers and gains substantial traction.
2. Frequent Production
Instead of creating one film and waiting for it to gain traction, consider producing content consistently. Frequent uploads not only help in honing one's filmmaking skills but also ensure that the audience stays engaged and connected.
3. The Learning Curve
Using short films as a platform to try out new ideas, techniques, or stories can be immensely beneficial. The quick turnaround time of short films as compared to feature-length movies allows for immediate feedback, letting creators adapt and improve their work promptly.
4. Market Demand
The demand for short films has surged. With people consuming content voraciously, platforms like YouTube are seen not just as video-sharing sites but as digital TV stations. High production value short films find their audience in such platforms, providing filmmakers both exposure and revenue.
5. Embracing Feedback
The global reach of platforms like YouTube means that filmmakers receive feedback from all corners of the world. This feedback is invaluable. By paying attention to what resonates with the audience, filmmakers can tailor their future productions to better meet their viewers' preferences.
6. The Power of Virality
A well-made, engaging short film has the potential to go viral, leading to a massive spike in views and, consequently, ad revenue. Films that strike a chord with the audience, be it through humor, horror, or heart-touching moments, often find themselves being shared across various platforms.
7. Film Festivals
Although digital platforms have revolutionized the way we consume content, traditional film festivals still hold significance. Some short films might be better suited for a festival audience, offering filmmakers potential prizes, recognition, and networking opportunities.