YouTube has replaced traditional television for millions of young (and not-so-young) people worldwide. A service that allows you to see what you want when you want, and how you want it. Is there anything more orgasmic for the world's moviegoers than a site where they may, for example, experience sequences from their favorite films over and over?
If, on the other hand, you are a more restless fan of the seventh art, the platform may be a place to continue studying and pushing the frontiers of film. See and hear fresh ideas, interpretations, and analyses of films you've never seen or heard enough about. There are a few YouTube channels that are doing (or have done) an outstanding job in this area. We've compiled a list of some of our favorites Best Learning Cinematography YouTube Channels to help you learn and create better stories.
Best Cinematography YouTube Channels
1. Ponysmasher
David F. Sandberg is a filmmaker from Sweden. Lights Out, his directorial debut from 2016, is based on his critically praised horror short of the same name from 2013. He also directed Annabelle: Creation (2017), a Conjuring Universe spin-off horror film, and Shazam! (2019), the sixth chapter in the DC Extended Universe.
David F. Sandberg is a well-known horror director on the rising in Hollywood, and his Youtube channel Ponysmasher is a fantastic resource for filmmaking tips and inspiration. David has maintained his creative abilities sharp by making short films, the most recent of which is Not Alone in Here, which he made with his creative associate Lotta Losten.
2. Every Frame a Painting
Taylor Ramos and Tony Zhou created Every Frame a Painting between 2014 and 2016, a series of 28 video essays addressing film form, film editing, and cinematography. They were first released on YouTube, but have now been made available on Vimeo as well.
Each essay focuses on a single topic, frequently a single author, and many are organized around a scene that exemplifies the concept. Zhou would handle the main writing and research for each article, while Ramos organized the argument and created visuals, and they both collaborated on the ultimate editing process.
For example, why do we not recall any fabled Marvel music from any of the films? That is the major premise of one of this channel's videos, in which they critique numerous films and directors in extremely unique ways (for example, his praise for the details of Lynne Ramsay or the analysis of the gag in the cinema of Buster Keaton ).
Unfortunately, Taylor Ramos and Tony Zhou have stopped making more videos since December 2017, but their videos continue to encourage us to go beyond the storyline of the film and start pondering about the pieces that make it up, from the beginning. music till montage.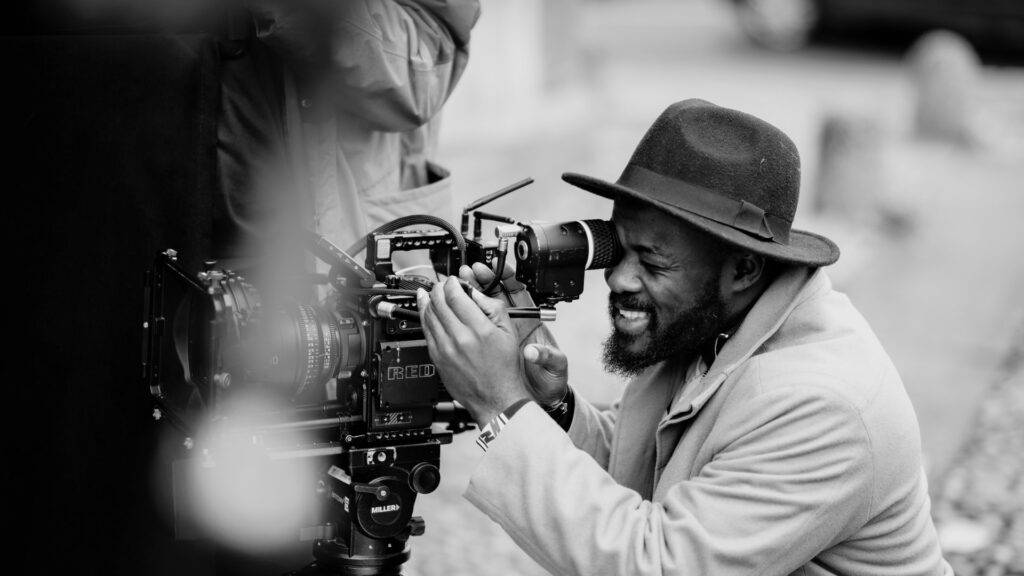 3. Aputure
Aputure was formed in 2005 by a group of talented photographers and filmmakers who wanted to produce high-quality content but couldn't afford the necessary equipment. They founded Aputure, the first firm to provide affordable camera peripherals with the performance and capabilities needed to completely fulfill any creative concept, with the goal of creating high-quality equipment at an affordable price.
You may be familiar with Aputure for its fantastic and reasonably priced lights and accessories, but the company also produces some excellent videos in their Film School series on YouTube. Lighting settings, cinematography techniques, microphone settings, and more are all covered in this series of short movies.
Lighting is the focus of this YouTube channel. The channel has a lot of interesting information, such as how to light character intros and how to age characters using light. If you're looking for lighting inspiration for your next project, this is a must-see.
4. Lewis Potts
Lewis Potts is a fairly new channel that has just started growing and is being loved by filmmakers all around the globe. Lewis makes amazing tutorials on cinematography and even focuses on using 16mm film cameras. The production quality of his youtube videos is just top-notch. He quite often shares behind the scene pictures from the actual projects he has worked on.
In one of his recent videos, he discusses lighting setups by breaking down their cinematography techniques. He shares a few shots from his recent projects, shares what camera they used, and what lightning. His in-depth transparent approach has earned him a good number of fan following which is constantly growing.
His most-watched video "Uncommon Cinematic Lighting Tips", has some very creative approaches to lightning boring indoors. He has also made a video on how he likes to grade 16mm footage and I must tell you, there aren't many channels sharing that kind of information.
5. CookeOpticsTV
CookeOpticsTV is a relatively unknown channel that is currently doing something no one else is. The films feature interviews with the top cinematographers in the world, as well as shot breakdowns. What better place to get ideas and information than from the folks who are making your favorite movies?
Given the high quality of the production and the video specialists involved, it should be broadcast on television. The channel is incredibly entertaining and continues to put out amazing stuff, whether it's interviews or in-depth lectures on why movies feel the way they do.
In one of their videos "Filming in Direct Sunlight", Ahmad Al Morsy shares how he shoots in available sunlight and the challenges one can face when shooting in direct sunlight. In this process, he shares his key inputs and some beautiful frames he has captured through his career.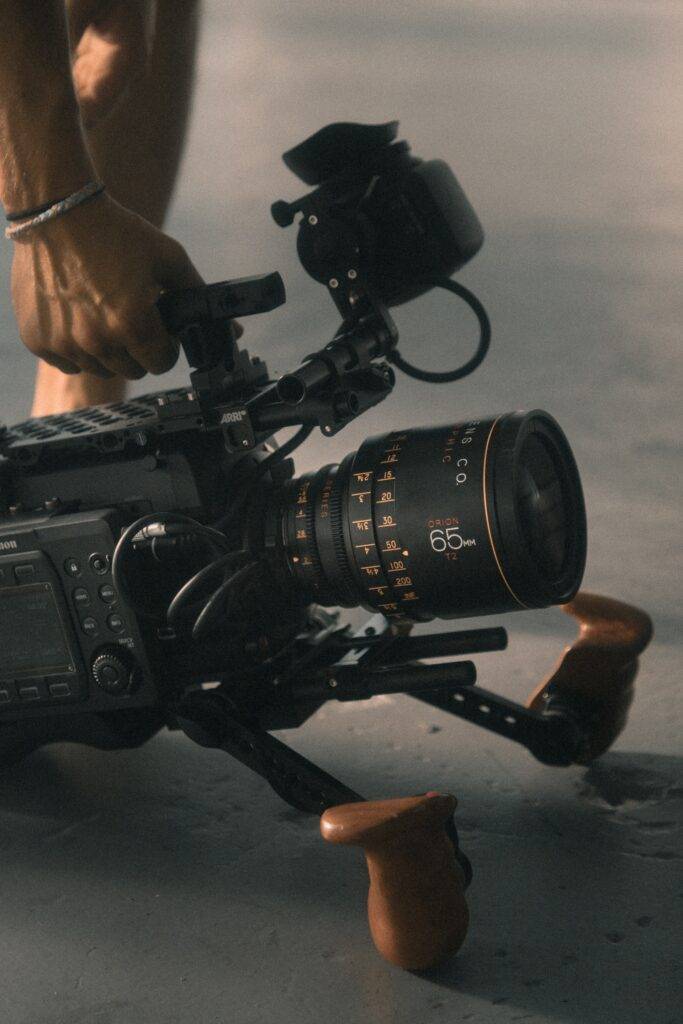 6. Wandering DP
You want to learn from the finest when it comes to cinematography. As a result, you must listen and watch the best. This youtube channel provides some of the most prestigious sources. The Wandering DP Podcast is a weekly cinematography podcast in which they interview top cinematographers and filmmakers, as well as dissect television advertisements in detail, looking at lighting, framing, camera choices, and more.
His breakdowns are very comprehensively structured and very easy to watch. Patrick O'Sullivan the creator of this channel, started making videos in 2018 and has uploaded quite a lot of videos with ever-green content and can be a great place to enjoy and inspire.
7. Indy Mogul
Independent filmmakers' go-to resource is Indy Mogul. They make videos to assist you in making better movies. Ted Sim and Dave Maze try to decode modern filmmaking problems, gear, and the abilities and experiences of influential creatives from all around the world, including directors, cinematographers, producers, editors, VFX artists, and digital innovators.
Whatever your background or interests, there's always something new to discover on this always expanding channel. It's fantastic for indie filmmakers on YouTube. You'll have plenty to dig through just from this one channel, which has over 1200 tutorials geared to making you a better filmmaker. They combine a sense of humor with educational information that ranges from gear to lighting to editing instructions.
They're all about assisting indie filmmakers, but with deep dives into cinema history and content reviews, there's something for everyone, even if you're not interested in the more technical aspects. For well over a decade, Indy Mogul has been churning out videos, and there's a reason they're still one of the most popular filmmaking YouTube channels of all time.
8. Potato Jet
Gene Nagata, better known on YouTube as Potato Jet, is one of the platform's most dedicated creators. Gene is an expert on cameras and films, breaking down videography ideas to their most fundamental foundations. He's a camera and gear geek who, although reviewing consumer-grade cameras, is prone to testing out insanely expensive professional filmmaking cameras, lenses, and tripods.
Gene Nagata has been a professional cinematographer for almost a decade, yet he appears to get the most enthused about the less expensive equipment. You don't need high-end gear to shoot good films anymore, as he often argues. His finest videos, however, go toward the extremes, ranging from massive professional cameras that could be used as sledgehammers on a castle to portable gimbals for filming with an iPhone. Then there are the behind-the-scenes glimpses, such as how Hollywood films automobile chases. He's a natural in front of the camera and always appears to be having a good time.
What I love best about Gene aka Potato Jet is how charming he is, capable of presenting his message in an honest, sometimes goofy, tone that is engaging yet full of technical language that only those in the know would understand. Although only a small percentage of his audience will ever use an ARRI Alexa camera, he caters to them in the same way as he caters to those who are purchasing their first camera.
9. Spenser Sakurai
Spenser Sakurai is a skilled cinematographer who routinely produces high-quality content. Watching behind-the-scenes footage of photographers and videographers who generate greater work than you is the best way to learn without having your camera in your hands. When the person in charge of the shoot also leads you through each process, the benefits are multiplied.
The beauty of YouTube is that you can now find creators with whom you can connect and learn at the same time. Spenser Sakurai is an excellent example of how to make a difficult subject like cinematography or color grading approachable and understandable. The channel does what it wants, which includes plunging into shot recreations on occasion. The best part is that you'll learn something new by the end of every video, regardless of what the channel publishes.
He also shares his recent short films on his youtube channel which are not just fun to watch but are lessons themselves. One of his recent videos "Meike Cinema Lens Set Review", was a great help for a fellow filmmaker of mine in buying his first personal cinema lens kit. Spenser went quite detailed in his review. He also shares how the lens reacted with lens flares which was quite interesting.
10. Filmmaker IQ
Filmmaker IQ is a YouTube channel dedicated to teaching filmmakers the fundamentals of filmmaking. Filmmaker IQ, unlike other filmmaking channels, places cinematic approaches in the perspective of the entire film history. It is for you if you're seeking for a comprehensive filmmaking education.
Filmmaker IQ is a YouTube channel aimed at helping aspiring filmmakers master the basics of filmmaking. You'll learn not only how to film a scene, but also the foundations of how lighting functions and how they reflect a scene's emotions. Filmmaker IQ blends podcast-style commentary with in-depth filmmaking training that is delivered in a presentation and matches many college filmmaking courses in terms of thoroughness.
This channel is like having a cinema professor who is also entertaining. It features, among other things, video essays that explain cinema ideas in a smooth and easy-to-understand manner, film reviews, equipment reviews, and the science behind lenses and other filmmaking equipment.
Filmmaker IQ contains information for filmmakers of all skill levels, whether they work with video, film, photography, illustration, animation, television, music, or writing. John Hess, an American filmmaker, and editor host the channel. To be honest, I'd recommend watching this channel before investing in a filmmaking course.
Some more Best Learning Cinematography YouTube Channels for Amateurs!
StudioBinder
StudioBinder is a video and photo production management tool that allows users to produce call sheets, shot lists, shooting schedules, breakdowns, storyboards, mood boards, and more. Their channel offers a wide range of videos for filmmakers of all skill levels, balancing film theory analysis with filmmaking training.
This company channel, which is run by a popular production management software company, gets a lot of things right, thanks to their access to Hollywood trendsetters who sit down for interviews and masterclass-style videos that give viewers useful insight into how the best in the business fine-tune their craft.
Film Riot
Film Riot is a how-to guide to filmmaking from the Connolly Brothers' restless imaginations. With tips and tricks, tutorials and reviews, Film Riot tackles the craft of filmmaking in a way you've never seen before, from generating spectacular effects to following us through film production with cameras rolling.
Cinecom.net
Cinecom.net is a filmmaking adrenaline coaster in which the artists take part in everything from bizarre filmmaking challenges to more traditional film technique training.
There are even entertaining and informative "shorts" on a range of podcast-like themes, such as "What gear do I regret buying?" and other hot opinions. This is a continual pipeline of cinematography-related content, with many new pieces of content added every week.
wolfcrow
For those of us who are interested in cinematography, there is a great cinema YouTube channel where you can find videos about cinematography from a variety of sources, including films that you enjoy. This is a very useful resource for learning more about camera angles and other important aspects of the art.
Luke Seerveld
Luke Seerveld is a YouTube channel dedicated to everything grip and electric, as well as areas of video production that effect other departments. Documentary, instructional, corporate, commercial, and feature film production are among his specialties. He shares Walkthroughs of jobs he is working on, discussions about new gear, explanations of gear he uses a lot, interviews with other practitioners, and possibilities to talk about lighting concepts or elements of freelancing that may not be super clear to those just starting out are all covered by Luke Seerveld.
KINETEK
Kinetek is a must-watch channel if you are an indie filmmaker. It touches on various cinematography topics and goes in-depth with thorough explanations. They have a very technical approach to their videos and do very easy-to-understand explanations. They touch on everything from camera basics to shooting strategies.
In Development
IN DEVELOPMENT explores the creativity, inspiration, and obstacles that go into creating the best films, television shows, games, and advertisements.
They reveal the artists working behind the scenes, their stories, and their process through interviews, live streams, and features. Their curated showcases include advertisements, short films, oddities, and detritus. Their mission is to raise knowledge and appreciation of the creative arts, as well as who and what it takes to bring a concept to life on screen.